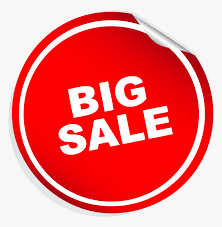 More good needs from the Blokes Events team of happiness! As of 11.00 PM, APRIL 8 tickets for the launch edition of DJ GIZMO & FRIENDS (April 17 @ Pip The Hague) will go on FLASH SALE! For 24 hours, that means for 24 hours only 50 tickets will be sold for just €20,-.
The flash sale will start at 11.00 PM Friday, April 8, and last until 11.00 PM Saturday, April 9.
If you were planning to rave with us but did not buy your admission tickets yet, now is the chance.
This will be a one-time 24 sale. Do not miss it!
We anticipate a rave to remember and are proud of our line-up. For those who missed it, here we go again: from the southern regions of the Netherlands DJ Potato was the last friend who confirmed his attendance. The turntable wizard ALL-STAR FRESH will kick off with a one-hour Oldschool set at our main stage, and will later challenge Gizmo for a one-time-only scratch battle live on stage.
If this is not enough, ROB & MC JOE will take the main stage, followed by BUZZ FUZZ, and a back-to-back set with GIZMO & STANTON hosted by MANIA MC.
Did you already know that we introduced a  second old-school rave area: the B-SIDES? At this second stage, BOBBY N will kick off the sound followed by ALEXANDER KONING, SEDUCTIVE, VREESTYLE, ANDY RAW, DEFENDOR, and RUFFIAN.
To convince every last party animal to join us on Easter Sunday Blokes Events has another stage to blow your mind: TECHNO BUNKER. A third stage where the young and very talented DJ BASICZ will kick off the day with one hour set, followed by VRSTL, FENDERBOL, JACK DOE, MARICHIO, and no one less than MIKE TIERRA.
Do not miss the launch of this bold new post-COVID part concept on Easter Sunday 17th of April at the PIP in The Hague. Please be aware that this is an exclusive event with limited tickets available.
Secure your ticket for the launch of 'the party of the year' here.
SEE YOU APRIL 17 @ PIP DEN HAAG!
https://djgizmoandfriends.com/wp-content/uploads/2022/04/Untitled-design.jpg
602
1032
Arthur Blok
https://djgizmoandfriends.com/wp-content/uploads/2022/01/GIZMOlogo2.png
Arthur Blok
2022-04-08 17:16:24
2022-08-13 12:04:33
SPECIAL ANNOUNCEMENT: WEEKEND SALE GIZMO & FRIENDS