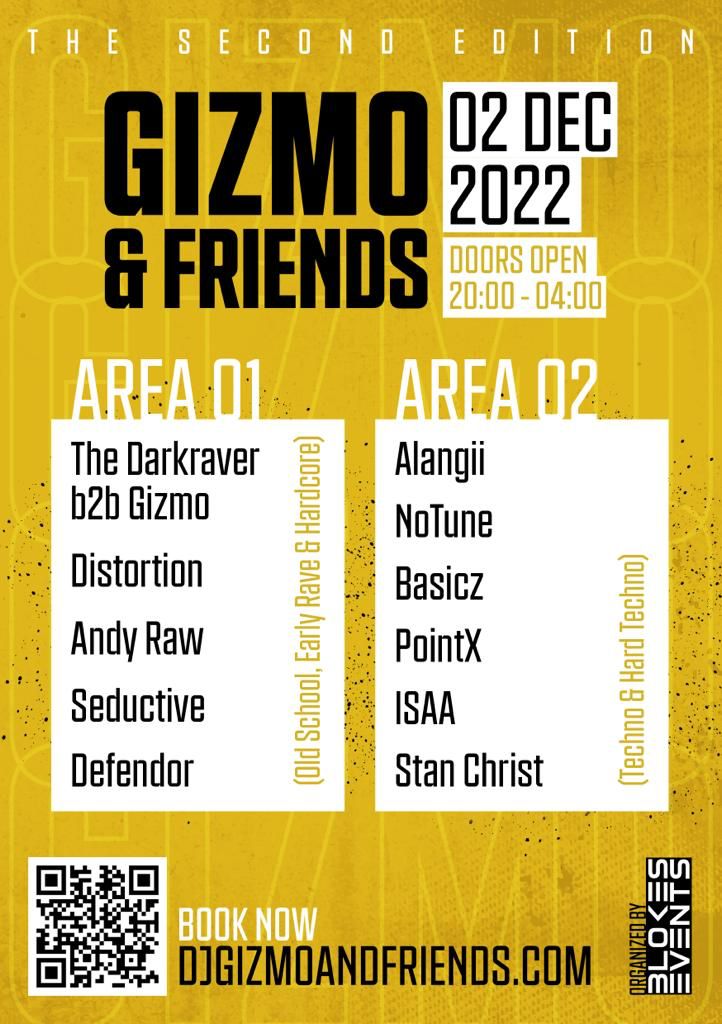 As you might have heard, the Early Birds for the second edition of Gizmo & Friends: FERRY RETURNS TO THE PIP are sold out on Friday, December 2. Tickets are moving fast; make sure you buy them quickly.
What an edition this will be. We will kick off at 20.00 o'clock with 1,5 hour set of Seductive, followed by a legendary back-to-back performance by Gizmo and his old side-kick and turn-table buddy, The Darkraver.
A duo that needs no further introduction.
As this is not enough, we added DJ Distortion to the line-up. The old grand master of the Rotterdam Terror Corps. Andy Raw and Defendor will complement our line-up. Both DJs left a deep impression on all our guests with their performance in the first edition in April on Easter Sunday.
Techno Area
Because of the massive success of the Techno Bunker in our first edition, we created a new area of hard techno in collaboration with Motionz Events with some of The Hague's upcoming techno talents, such as Basicz, Isaa, Notune, Alangii, PointX, and no one less than Stan Christ.
Be aware that only a limited number of tickets are available for this second edition.
Stay positive, stay safe & we'll see each other on December 2!
https://djgizmoandfriends.com/wp-content/uploads/2022/11/FERRY-RETURNS-TO-THE-PIP.jpeg
601
1032
Arthur Blok
https://djgizmoandfriends.com/wp-content/uploads/2022/01/GIZMOlogo2.png
Arthur Blok
2022-11-02 19:15:42
2022-11-02 19:17:08
Less than a month to go before FERRY RETURNS TO THE PIP